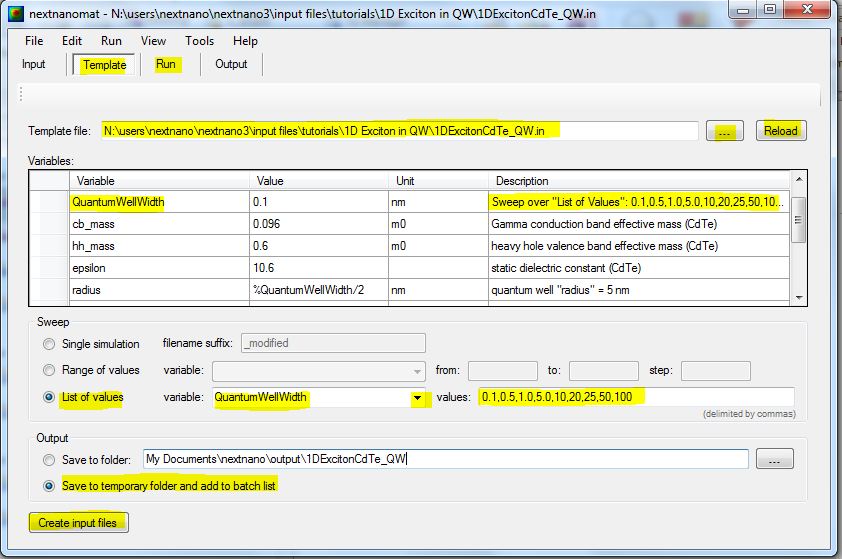 Features
nextnanomat is customized to work with the following software:

nextnano++

nextnano³

nextnano.NEGF

nextnano.MSB

However, it is general enough to be adjusted to any TCAD or scientific software that reads in an ASCII file, passes this ASCII file to an executable, and visualizes its 1D, 2D and 3D results. Even nextnanomat's cloud computing feature will work.

nextnanomat can be used as a visualization software for 1D, 2D and 3D results (e.g. somewhat "similar" (but much simpler) than Origin, gnuplot, Compaq Array Viewer, Intel Array Viewer).
The focus lies on quick visualization rather than on professional editing of graphs.

Visualization features:
1D data: x, fi(x)

2D data: AVS/Express and VTK format, Aij format

3D data: AVS/Express and VTK format (i.e. 2D slices through 3D data)

1D slices through 2D data (incl. export)
Please submit feature requests to support [at] nextnano.com.