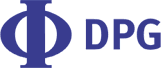 DPG-Frühjahrstagung 2019
DPG Spring Meeting 2019, Regensburg, Germany
nextnano will be exhibiting at the DPG Spring Meeting 2019 in Regensburg, Germany, on April 02-04, 2019.

Stefan Birner will present the poster "Temperature-robust terahertz quantum cascade lasers using Ge/SiGe" on Mon, 2019-Apr-1, 17:30-20:00, Poster E, Session number: HL 12.66, Serial number: HL 2.

We are looking forward to meeting you there!

Organizer: Deutsche Physikalische Gesellschaft e.V. (German Physical Society)
when: Tu, 2019-Apr-02 - Th, 2019-Apr-04
where: University of Regensburg, Germany

ICNS-13
nextnano will be exhibitor at the 13th International Conference on Nitride Semiconductors 2019 (ICNS-13) in Bellevue (Seattle), Washington, USA. We are looking forward to informing you at out booth at the industry exhibition about our software for simulating nitride semiconductor heterostructures.

Organizer: Materials Research Society (MRS)
when: Su, 2019-Jul-07 - Fr, 2019-Jul-12
where: Hyatt Regency Bellevue (Seattle), Washington, USA